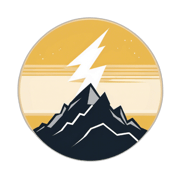 Tempest Hill Gatherings presents...
Dungeons & Geekdoms
March 14-17, 2024 || 19+ only || fairfield, nj
Welcome to Tempest Hill Gatherings, where the worlds of geek and kink collide in "Dungeons & Geekdoms." Enter the dungeon of your dreams as we celebrate your love for table-top roleplaying games, Dungeons & Dragons, anime, video games, Renaissance faires, pop culture, and all things geeky, while embracing the fantasy of BDSM.
Step into a realm of captivating performances and meetups, where geeks and kinksters unite. Explore workshops that focus on BDSM or geekery. Join a TTRPG, enjoy a fancy soiree, cosplay, play some games, or so much more. Join us as reality blurs with fiction, and your Venn diagrams collide.
"Dungeons & Geekdoms" is a tapestry woven with threads of both geek culture and desire, a place where the mundane meets the arcane. Come, enter the Dungeons of exploration and indulgence, and partake in an extraordinary night that leaves you with memories to be shared for ages.
DUNGEONS & GEEKDOMS IS ONLY FOR THOSE 19 AND OLDER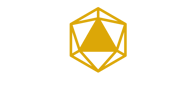 Join us in the Dungeon...
Dungeons & Geekdoms plans include:
workshops focused on both the geeky and kinky worlds for attendees from new to experienced players

Pub Sing Dinner, Cosplay/Fetish Charity Dinner

presenters from the local and national levels

dedicated board games and TTRPGs floor

community organized meetups

clothing-optional pool parties, and more!
Join us for dinner and a show...
Thursday night dinner: Welcome back! We missed you! A night to reconnect with old friends and meet new ones. Set up scenes and plan your classes and gaming for the weekend. Get settled in slowly before classes begin the next day!
Friday night dinner: Pub style dinner with bar with the ladies from Chaste Treasure who perform at Renaissance Faires around the country! They're pretty women who sing dirty songs: https://www.chastetreasure.com/
Saturday night dinner: Cosplay/Fetish Charity Dinner with bar and show! Performers to be announced soon. Show off your best cosplay, your sexy fetish wear, or come as you are! Support a worthy cause and have a great time!
Workshops start Friday morning through midday Sunday. Games and friends start Thursday evening!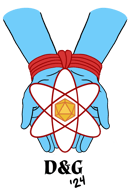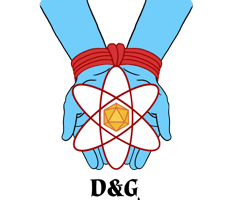 If you are interested in presenting, volunteering, being a TTRPG Game Master, performing, vending, etc., please visit those sections of the website to find the applications.
Follow us
Tempest Hill Gatherings, LLC || connect@tempesthillgatherings.com